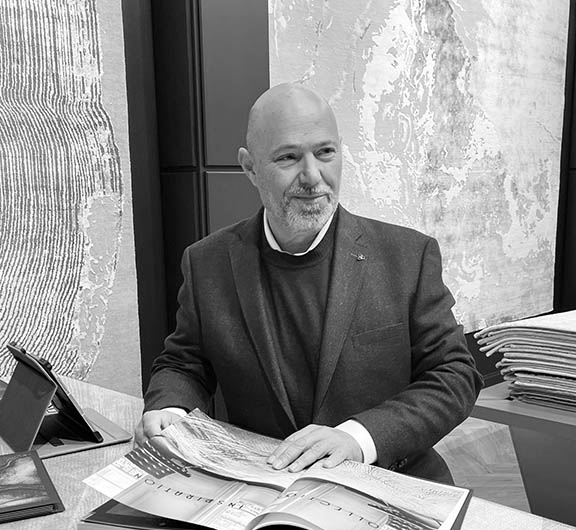 My name is Cèsar Cabanes Eiras and I was born in Valencia in 1967 into a humble and hardworking family that taught me the value of honesty and effort as tools to succeed in life.
Due to my education and work experience abroad, I consider myself a person with a universal character, without roots, although I love tradition and popular festivals as signs of identity.
I graduated in Philosophy and Psychology trying to better understand myself and the world around me. I have been a philosophy teacher and psychotherapist, helping people overcome their vices and addictions and improve their lives. A priceless experience.
I have worked as a Commercial Director and Export Manager in several companies dedicated to the high-end decoration sector, which has allowed me to understand the different perspectives as an agent, manufacturer, and customer; I enjoy the beauty and harmony of the world of art and aesthetics, the perfectionism of good craftsmen as well as I enrich myself in dealing with wonderful people from all over the world.
In 2016, I decided to become an independent International Trade Agent and what was initially felt as risk or uncertainty has since then become personal satisfaction for the achievements obtained.
Our decisions and silences are the true responsible for the successes and failures in our lives. I chose, freely, to work with the best Italian furniture and decoration firms in the world to be in contact with beauty, design, and harmony as well as to help and satisfy the people who trust me: my clients, allowing them easy and convenient access to all these products in their projects.
So everyone wins and feels much better. What else can I ask for?
I hope you enjoy this website and the brands I am going to present to you and that are at your disposal.
Thank you very much.